Cannoli
Pastry shell internally coated in chocolate and filled with ricotta,candied fruit and chocolate chips
$5.50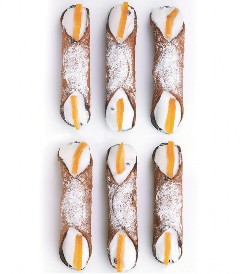 Orange Ripieno
Orange sorbetto served in the natural fruit shell"
$5.50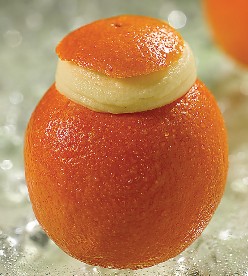 Tiramisù Big Ladyfinger
Layers of espresso drenched lady fingers separated by mascarpone cream and dusted with cocoa powder
$5.50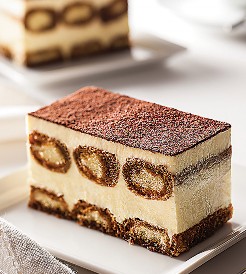 Mini Chocolate Ganache Cheesecake
Mini New York cheesecake topped with a layer of chocolate ganache
$5.50
Limoncello Truffle
Lemon gelato with a heart of limoncello, covered in meringue
$5.50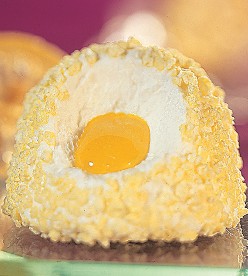 Limoncello Flute
Refreshing lemon gelato swirled together with Limoncello
$5.50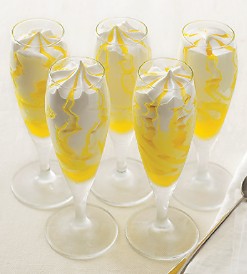 Profiteroles
Puff pastry filled with vanilla cream and covered in chocolate cream
$5.50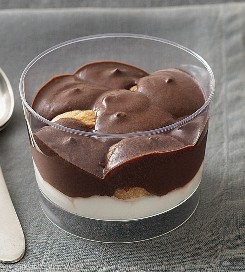 Coppa Mascarpone
A chocolate cream followed by a smooth mascarpone cream, topped with Amaretto cookie crumbs and chocolate curls
$5.50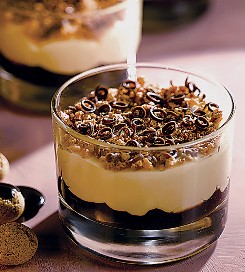 Cappuccino Truffle
Cappuccino gelato with a heart of espresso, covered with coffee flavored meringue sprinkles
$5.50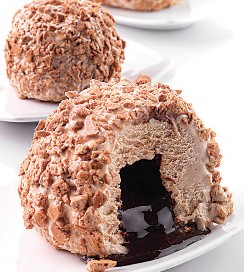 Exotic Bomba
Mango, passion fruit and raspberry sorbetto, all covered in white chocolate and drizzled with chocolate
$5.50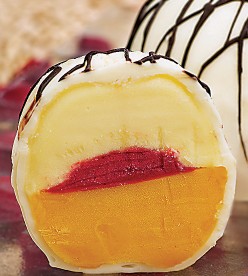 Red Velvet Cake
A red hued chocolate layer cake, filled and iced with a smooth cream cheese frosting, finished with chocolate drizzles and surrounded by red cake crumbs
$5.50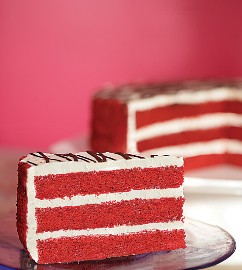 Old Fashioned Chocolate Fudge
Alternating layers of rich fudgy cake and smooth chocolate butter cream, covered with chocolate shavings
$5.50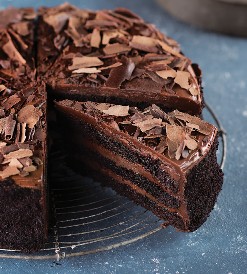 Expresso Ice Cream Cake
$5.99
Chocolate Black Out Bliss Cake
$5.50
Mile High Ice Cream Mud Pie
$5.99
Banana Strawberry Ice Cream Cake
$5.99
Monaco's Pizza
7325 Day Creek Blvd, Ste 101 Rancho Cucamonga, CA 91739
Tel: 909-463-7301
About Us
Roland Monaco hails from Naples, Italy. From the time he was little, Roland cooked alongside his family and developed a passion for food. Roland's wife, Franca, hails from Bari, and shares his love and passion for food and family.
read more...